Guido Lagos
Academic website
(one of "those things" we do in academia)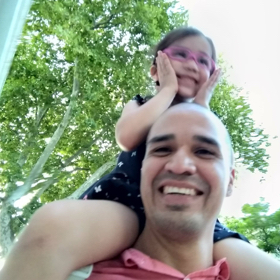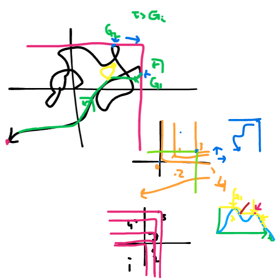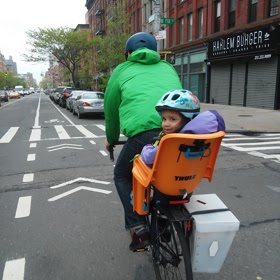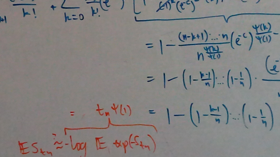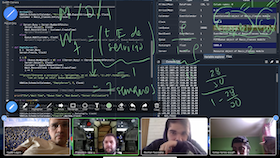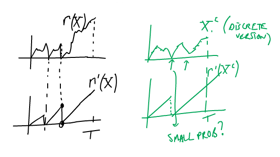 FONDECYT Postdoctoral Researcher
Universidad Adolfo Ibanez
Av. Diagonal Las Torres 2640, Penalolen, Santiago, RM 7941169, Chile
On Mar 1st 2021 I'll start as an Assistant Professor at Universidad Adolfo Ibanez, Vina del Mar campus
Contact: guido [dot] lagos [dot] barrios [at gmail.com]
Phone+Whatsapp: +56 9 8367 8158
Other profiles: Google Scholar, LinkedIn, ResearchGate
About me
Since March 2018 I'm a FONDECYT postdoctoral researcher at Universidad Adolfo Ibanez (UAI) and on Mar 1st 2021 I'll start an Assistant Professor position at Universidad Adolfo Ibanez at Vina del Mar campus. Previous to that, from Oct 2018 to Apr 2020, I was an Assistant Researcher at the Industrial Engineering Department of the University of Santiago (USACH), and during all of 2017 I was a postdoc at the Center for Mathematical Modeling, University of Chile.
I have a PhD in Operations Research from Georgia Tech, Atlanta, GA, USA. My advisor was prof. Ton Dieker and broadly speaking our work was about mathematical guarantees for efficiency and accuracy of algorithms that simulate stochastic processes and specific events of them. During 2016 I was a visiting student/research staff at the IEOR department, Columbia University. In the past I worked with Prof. Alexander Shapiro in multi-stage stochastic programming.
I studied Mathematical Engineering (a Chilean equivalent to a USA Math B.Sc. + Applied Math M.Sc.) at the Mathematical Engineering Dept. of Universidad de Chile, and also have a M.Sc. degree in Operations Management from Industrial Engineering Dept., Universidad de Chile too.
Interests
Methodology of Simulation, Stochastic analysis, Rare-event Analysis, Network reliability, Data Sciences, Computational Probability, Stochastic Programming. I really enjoy programming and playing with computers and gadgets. Also bicycling and swimming.
Publications
In preparation
Scheduling healthcare professionals in Chile: a simulation-based adaptive optimization scheme.
F. Jara-Moroni, G. Lagos, D. Machado, B. Saavedra, T. Torres.
In preparation.

Solving Constrained Consumption-Investment Problems by Decomposition Algorithms.
T. Homem-de-Mello, G. Lagos and B. Pagnoncelli.
In preparation.

Mean-field asymptotics of general reliability systems under the LFMO model.
J. Barrera, G. Lagos, P. Romero.
In preparation.
Journal papers
Constructing branching trees of geostatistical simulations.
M. Armstrong, J. Valencia, X. Emery, G. Lagos.
Submitted.

Adaptive Open-pit Mining Planning under Geological Uncertainty.
M. Armstrong, X. Emery, T. Homem-de-Melo, G. Lagos, T. Lagos, D. Saure (2020).
Submitted.

A framework for adaptive open-pit mining planning under geological uncertainty.
M. Armstrong, T. Homem-de-Melo, G. Lagos, T. Lagos, D. Saure (2020).
In journal Optimization and Engineering.

Limit distributions of the upper order statistics for the conditionally-iid Marshall-Olkin distribution.
J. Barrera and G. Lagos (2020).
Extremes, 23, pp. 603-628.

On the Euler discretization error of Brownian motion about random times. [arXiv:1708.04356] [winner of the 2017 APS Student Paper Competition; see here]
A.B. Dieker and G. Lagos (2017).
Submitted.

A Dichotomy for Sampling Barrier-Crossing Events of Random Walks with Regularly Varying Tails.
A.B. Dieker and G. Lagos (2016).
Journal of Applied Probability, Vol 54(4) pp. 1213-1232, December 2017.

Restricted risk measures and robust optimization.
G. Lagos, D. Espinoza, E. Moreno and J. P. Vielma (2014).
European Journal of Operations Research, 241, pp. 771-782.
Conference proceedings
Theses
Grants & Distinctions
FONDECYT Postdoctoral Research grant with project # 3180767, CONICYT Chile. Will fund my research activities over the period Mar 2018-Mar 2021.

Best Student Paper Award of the INFORMS Applied Probability Society, October 2017. For my paper on discretization of Brownian motion. The authors of the three other finalist papers were Zhengyuan Zhou of Stanford, Andrew Li of MIT, and Thodoris Lykouris and Daniel Freund of Cornell.

Algorithms & Randomness Center (ARC) Student Fellowship, Georgia Tech, Fall 2014.

Kiplinger Fellowship, Georgia Tech, August 2011 and August 2012.

Becas Chile-CONICYT Ph.D. abroad scholarship, Chile, November 2010.
Talks
Service
Workshop co-organizer, "Reliability and Resiliency in Network Infrastructure: Simulation, Optimization & Analysis" (Jan 2019; Santiago, Chile)

Session organizer at the INFORMS Annual Meeting 2018 conference, in the Applied Probability Society track (Nov 2018; Phoenix, AZ, USA)

Seminar/reading group organizer: Industrial & Systems Engineering Seminar, Industrial Engineering Department, University of Santiago (2018-) // Data Sciences Reading Group at Universidad Adolfo Ibanez (2017-2018) // Student Applied Proability Seminar, at Columbia University on 2016 and at Georgia Tech on 2014-2015.

Reviewer: Journal of Applied Probability, Operations Research, Stochastic Models
Teaching
Instructor:

Operations Research (Universidad Adolfo Ibanez, Autumn 2021)
Stochastic Models (Universidad de Santiago, Fall and Spring 2019, Fall and Spring 2020)
2145-S-DIO01 Advanced Simulation (Universidad Adolfo Ibanez, Spring 2017)
ISyE 3232 Stochastic manufacturing and service systems (Georgia Tech, Spring 2015)

Graduate Teaching Assistant:

ISYE 3232 Stochastic manufacturing and service systems (Georgia Tech, Summer 2014)
ISyE 6565 Probabilistic models (Georgia Tech, Fall 2012)
ISyE 3133 Engineering optimization (Gergia Tech, Summer 2012)
---
Last modified: Mon Jan 18th, 2021 // Made using Markdown